Close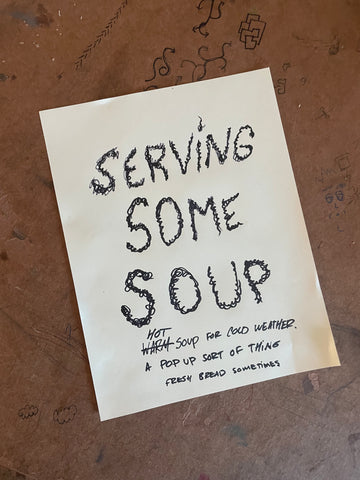 Serving Some Soup [October 29 Pre-Order]
Pre-order closes at 5pm on Wednesday.
A soup will be donated to One Love Community Fridge for every soup ordered. 
Warm soup for cold weather.A semi-frequent soup pick-up situation in Brooklyn. This soup will be vegan and gluten-free.  Pick up your soup between 5pm and 8 PM in Clinton Hill on Oct 29*
Soup will contain fresh ingredients from the farmer's market. Eat it hot or save it for later in the week.
Each order is 32oz - basically two or three servings - one if you are feeling particularly hungry. Feel free to get multiple containers. Put in your freezer and reheat for another day. 
*if you miss the window - your soup will be delivered to One Love Community Fridge. Uber delivery options are available for an additional cost. Pick up address will be provided after the purchase is made.

Dang, looks like we're all out, sign up here if you want us to restock and be notified when more come in.