---
Close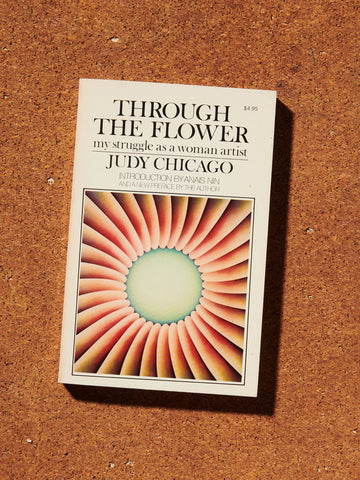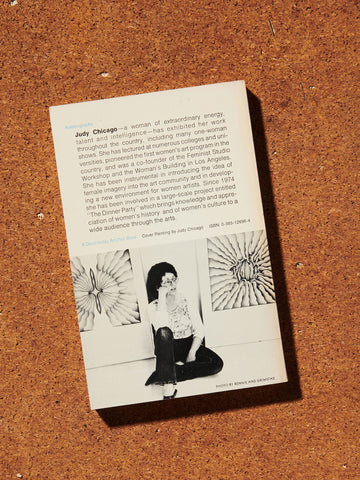 Through The Flower: my struggle as a woman artist
Other Oddities

one of one
1 of 1 offering.
Release Date: 1975
Author: Judy Chicago
The creator of The Holocaust Project and The Dinner Party explores her evolution as an artist in a story that will inspire and exhilarate anyone who has tried to find "a room of his/her own" in a world which ignores women's contributions.
"My hope was that it would aid young women artists in their development and that reading about my struggles might help them avoid some of the pitfalls that were so painful to me." - Judy Chicago
Photos and full-color art throughout. This book is in good condition.
No Returns On Oddities Items. 
More information

Judy Chicago is an artist, author, feminist, educator and intellectual whose career now spans over four decades. Her work and life are models for an enlarged definition of art, an expanded role for the artist, and a woman?s right to freedom of expression. Her influence both within and beyond the art community is attested to by her inclusion in hundreds of publications throughout the world. Her art has been frequently exhibited in the United States and internationally, and her ten published books have brought her art and philosophy to readers around the world. Chicago lives in Belen, New Mexico with her husband, photographer Donald Woodman and their beloved bevy of cats. For more information, explore her website, www.judychicago.com.
Dang, looks like we're all out, sign up here if you want us to restock and be notified when more come in.