---
Close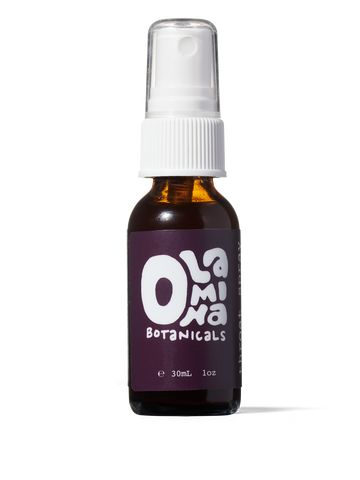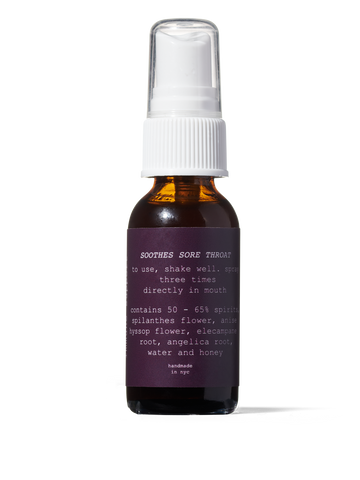 Throat Spray
First Aid
For Winter
Immunity
Ingestible
From Olamina Botanicals, Sore Throat Spray with tingle and tickle the microorganisms responsible for a sore throat into oblivion.
The backbone of this formula is Spilanthes, a very special plant whose isobutylamides make the mouth tingle. Similar to the sensation you get from eating Sichuan peppercorns—because Sichuan peppercorns are rich in isobutylamides, too—that feeling is how you know the spray is doing its job!
They rounded this formula out with Angelica archangelica tincture, Elecampane tincture, a strong Anise Hyssop decoction and honey from Tremblay Apiary. Comes with spray pump.

Ingredients

Ingredients: 50 - 65% spirits, Spilanthes (Acmella oleraceae) flower, Anise Hyssop (Augastache foeniculum) flower, Elecampane (Inula helenium) root, Angelica archangelica root, water and local honey
Manufacturer/brand info

Olamina Botanicals is a Black femme-owned apothecary crafting tinctures, teas, syrups and salves in unceded Lenni Lenape territory. Their mission is to help people ground into their own innate power as healers, draw strength from the plant world—and act on behalf of the planet. With goods that are made by hand using local, foraged and organic materials, Olamina is guided by principles of ecological restoration. Their blends are curated with what is abundant and in season.
Usage

Pump three to four times into throat. Hold for a moment and swallow.