---
Close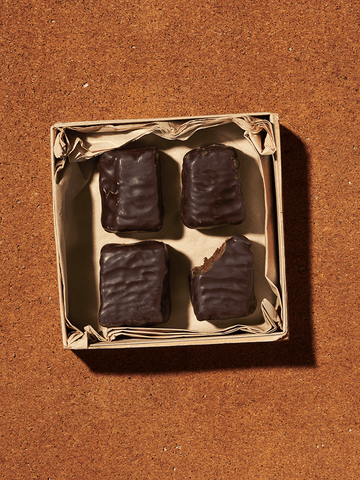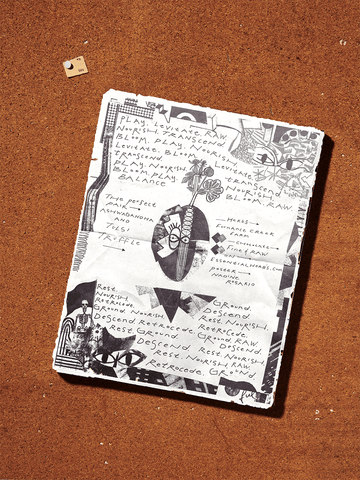 "The Perfect Pair" Chocolate Herbal Truffle
Adaptogenic
Gift Ideas
Ingestible
Stress & Anxiety
For a boost to the resilience of your body and mind this season.
Herbal chocolate truffles made for the sheer reason of creativity, health, friendship, and art.Made by folks who give a damn. A healthy treat that you deserve. A limited batch of 70 boxes. Each wrapped in a limited edition signed piece of art. 
Herbs Grown on Furnace Creek Farm (Oley, PA)
Chocolate sourced and assembled by Fine & Raw (BK, NY)
Art by Nadine Rosario-Viera (BK, NY)
Ingredients

INGREDIENTS: ORGANIC CACAO NIBS, ORGANIC CACAO BUTTER, ORGANIC CACAO POWER, ORGANIC COCONUT OIL, LOCALLY-SOURCED PENNSYLVANIA HONEY INFUSED WITH TULSI* [HOLY BASIL] AND ASHWAGANDHA* [ONE GRAM PER TRUFFLE] *GROW ON FURNACE CREEK FARM IN OLEY, PA
Manufacturer/brand info

Furnace Creek Farm is a small family farm run by Grace Galanti in Oley, PA. Grace is a dear friend of EH. We met years ago at Union Square Market in New York City. Her love of plants began as a child during botany walks through a local apple orchard and her parents' farms. Nature and the outdoors have continued to inspire her ever since. She is an herbalist, skincare specialist, mother, and stargazer.
Nadine Rosario-Viera is a first generation and daughter of two immigrants of Cape Verdean and Portuguese descent. She is an herbalist, integral part of EH and the owner of Poppy & Star - a one womxn operation making small batch medicine with bioregional resources on Lenapehoking land.


Fine & Raw is a small batch chocolatier based in Bushwick, Brooklyn. Started by artist and modern-day "Willy Wonka" Daniel Sklaar in 2007, he and the team source the world's finest cacao beans and specialize in clean ingredients. Their products are always organic and plant-based.
Usage

Enjoy as you please. Each box contains four truffles. We recommend enjoying one per day.
Dang, looks like we're all out, sign up here if you want us to restock and be notified when more come in.