---
Close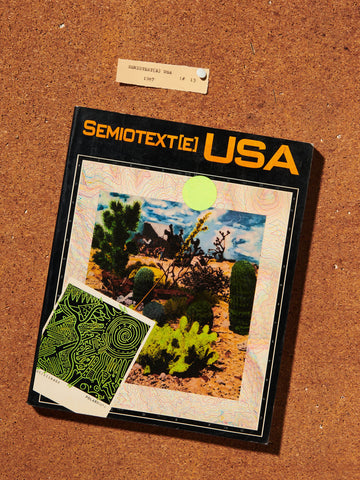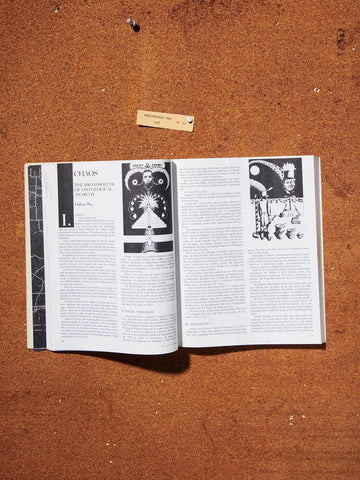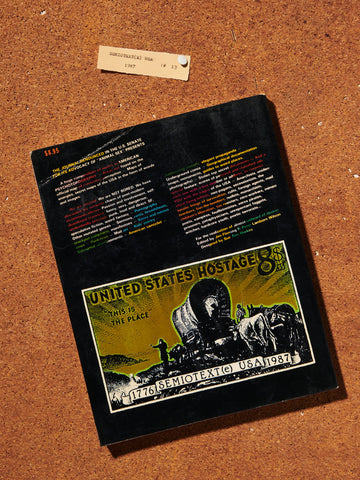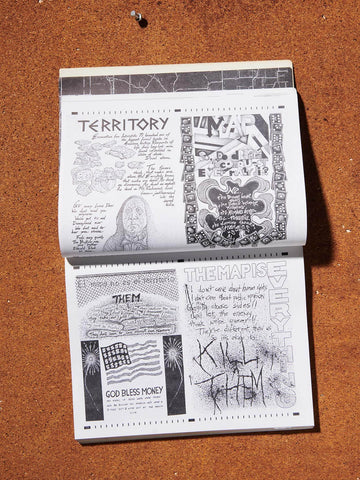 SEMIOTEXT[E] USA
Gift Ideas
Other Oddities

one of one
1 of 1 offering. Release Date: 1987
Our copy of Semiotext[e] resurfaced in a friend's Harlem storage unit, where it had laid dormant for at least two decades. Wiping off some dust, it - was as good as almost new. Listen, it was almost new when we first got our hands on the copy. Sure the cover had a little bend on the back cover from moving it, but the pages are still clean, the writing still poignant, and the graphics as chaotically beautiful as ever. 
Anyway, Semiotext[e] is a massive outsider sci-fi anthology. Varied and largely critically-acclaimed material by the obscure, the overexposed, and the justly renowned.
No Returns On Oddities Items. 

More information

"Semiotext(e) is an ever-evolving distributor of cutting edge theory and avant-garde literature that holds true to its "punk rock" way of never becoming the status quo… a consistently unpredictable distributor of the most daring thoughts to hit and rise from American shores. "- Karissa Lang As MIT press put it, "Semiotext(e) has been one of America's most influential independent presses since its inception more than three decades ago. Publishing works of theory, fiction, madness, economics, satire, sexuality, science fiction, activism, and confession, Semiotext(e) 's highly curated list has famously melded high and low forms of cultural expression into a nuanced and polemical vision of the present."