---
Close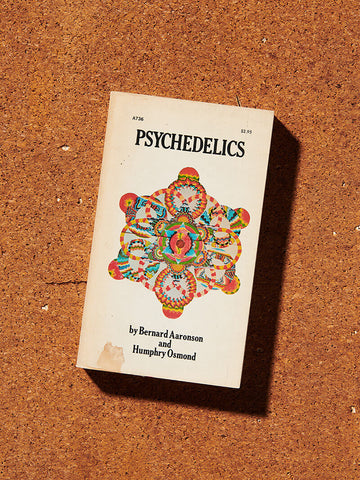 PSYCHEDELICS BOOK
Other Oddities

one of one
This book is a broad and serious inquiry into this much-discussed topic. It will enlighten and surprise the uninitiated, as well as the frequent user. It includes first-hand reports of the nature of the experience; recent scientific theories; the use of psychedelics in primitive and non-western cultures; and the sociology of drugs in our own society. 

1 of 1 offering. Release Date: First Printing -  1970
From:  Bernard Aaronson and Humphry Osmond
No Returns On Oddities Items.
More information

There are also sections on the potential creative uses of psychedelics, from the enhancement of religious experience to the treatment of alcoholics and the design of mental hospitals. The contributors include noted scientists, psychologists, sociologists , and religious leaders. All of the help to throw some light on a subject which, in spite of the interest it generates, has produced a great deal of mis-information.