---
Close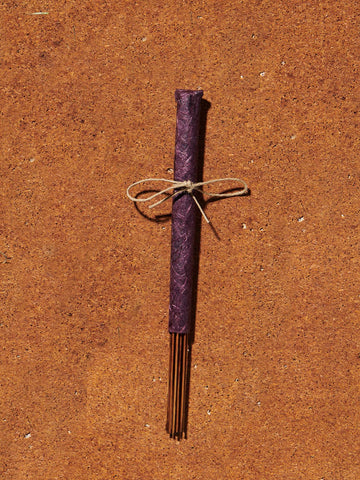 Mahogany Incense
Best Sellers
Gift Ideas
Home
Other Oddities
Mahogany is absolutely sensual. Its body is lightweight with lingering notes of sacred amber. You can consider this scent the essence of Kusudi.
Niara Sterling, a Brooklyn-based DJ and artist who added a unique component to her sets that made them evolve into multi sense experiences with her sensual handcrafted incense.
By infusing each space with her warm aroma, it allowed her to connect with guests on a more intimate level. From this began her incense line, named to mean "purpose" in Swahili. 
Each incense is made of charcoal and plant-based resin paired with a unique mix of oils. Each incense stick is carefully made and soaked for 72 hours. Each bundle can be used as dry fragrant sticks or burned for a robust aroma intended to melt into your space. Each stick burns for at least 1 hour.
No Returns On Oddities Items. 
Dang, looks like we're all out, sign up here if you want us to restock and be notified when more come in.