---
Close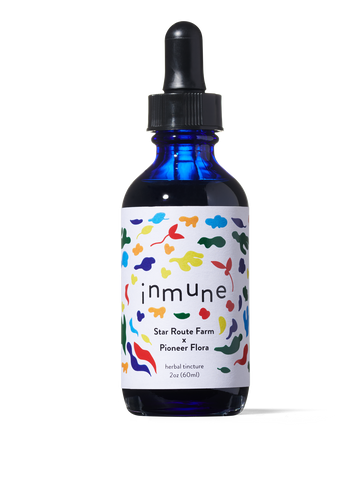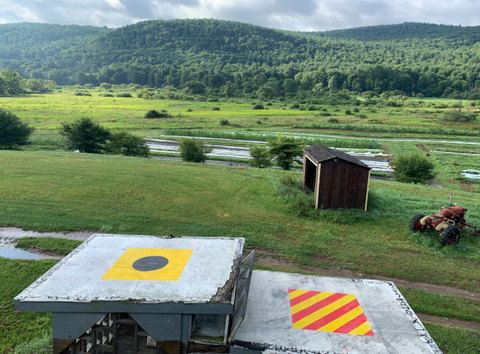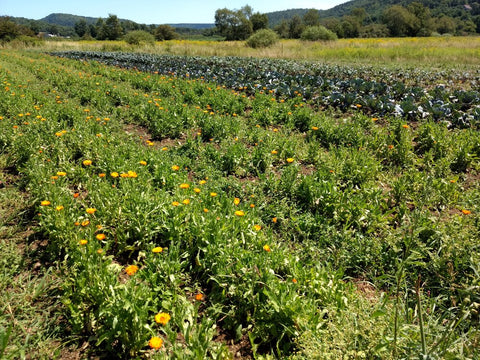 Inmune Tonic
Adaptogenic
For Winter
Immunity
Ingestible
Inmune is a limited edition tincture from Star Route Farm & Pioneer Flora formulated using broad-spectrum therapeutic plants foraged from the Catskills. Inmune is an essential addition to your immunity toolkit.

Inmune uses knotweed rhizome, a wild non-native species, found in abundance in this area of the Northeast. Traditionally, the plant has been employed in various medicine systems all over the world in varied ways, including treating upper respiratory infections, fevers, gastro-intestinal issues, intestinal worms, and more recently, for managing Lyme's Disease.

Ingredients

Knotweed Rhizome, Mitsuba, Nettle, Mugwort, Angelica Root
Manufacturer/brand info

This tincture is made in collaboration with Pioneer Flora and Star Route Farms. At Pioneer Flora, every plant processed into a botanical extract has been carefully chosen based on a combination of factors: historical and traditional usage, peer-reviewed clinical research, anecdotal evidence, and if the crop can happily grow as a non-invasive on a rooftop garden in Brooklyn, NY. As a farm with a social justice mission, Star Route seeks to begin addressing systemic food inequities by farming with integrity and responsibility to both land and people in order to grow nutritious food, so that they might distribute free produce to those who are food insecure all the while, collaborating with the communities they grow for to ensure they grow culturally relevant food.
Usage

One dropperful, 1-3x daily, with or without food, to be taken throughout the day! Three year shelf life when stored properly and kept out of direct sunlight.