Close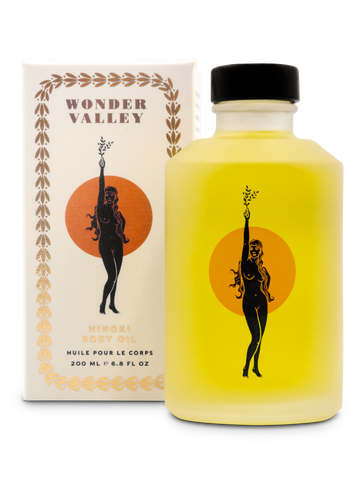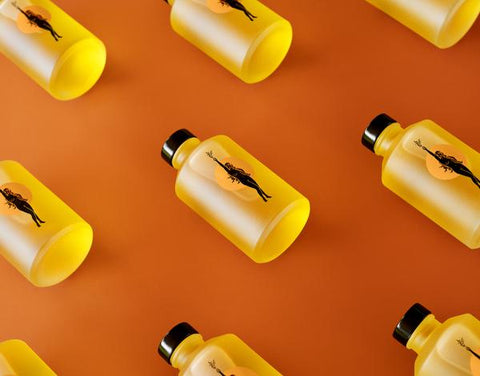 Hinoki Body Oil
Gift Ideas
Home
Skin
Topical
FOR SOFTER SKIN, IMPROVED TONE AND ELASTICITY, AND DAY-LONG HYDRATION - TREAT YOURSELF TO A LUXURIOUS SKIN-SOFTENING BODY OIL WITH THE INTOXICATING SCENT OF RARE SIBERIAN FIR AND JAPANESE HINOKI.
FROM WONDER VALLEY (Joshua Tree, CA)
Ingredients

Wonder Valley uses their extra virgin olive oil as a hero ingredient in this natural skincare collection. Olive oil has been a beloved staple in beauty rituals for centuries and delivers the same potent antioxidants and nutrients topically while providing deep nourishing hydration and a luminous complexion. Unisex use for all skin types. Made with Wonder Valley Olive Oil.

Ingredients: Helianthus Annuus (Sunflower) Seed Oil, Shea Butter Ethyl Esters, Olea Europaea (Olive) Fruit Oil, Squalane (Derived from Plant Sugars), Hippophae Rhamnoides (Sea Buckthorn) Oil, Juniperus Virginiana (Cedarwood) Oil, Amyris Balsamifera (Amyris) Bark Oil, Oryza Sativa (Rice) Bran Extract, Balsam Gurjun Oil, Helianthus Annuus (Sunflower) Extract, Abies Sibirica (Fir Needle) Oil, Tocopherol (Vitamin E), Rosmarinus Officinalis (Rosemary) Leaf Extract, Chamaecyparis Obtusa (Hinoki) Oil
Manufacturer/brand info

Wonder Valley's olive oil is hand-harvested and expertly milled from their groves in Northern California. Wonder Valley olive oil has become the foundation of their desert lifestyle, enriching their recipes and nourishing their skin. Wonder Valley is now for you too, and your far out home.
More information

EH NOTE: Alison & Jay of Wonder Valley have stellar taste and little time for BS. We've known them for years. They cook top-notch meals, hence the reason for starting a business built around this golden liquid. They made some real magic here with their smoky and sexy body oil.

----------------------------------------

Wonder Valley has created an intoxicating scent of rare Siberian fir and Japanese hinoki. This luxurious skin-softening body oil imparts a remarkable radiance and penetrates deep to hydrate, promote elasticity, and fortify the integrity of the skin's natural barrier. Benefits of this oil include • Softer skin • Improved tone and elasticity • Day-long hydration

A 200 mL glass bottle.

This oil is : Unisex use for all skin types • Vegan, cruelty-free • Made with Wonder Valley olive oil • Pregnancy-safe

Formulated without parabens, phthalates, petrolates, sulfates, animal-derived ingredients, artificial dye or fragrance.
Usage

Apply daily and generously after bathing from neck to toes. Best used within 12 months after opening. Makes for a damn good gift.