---
Close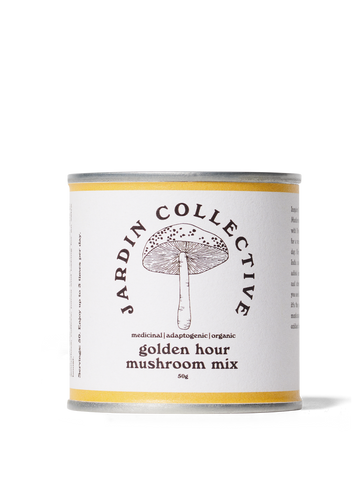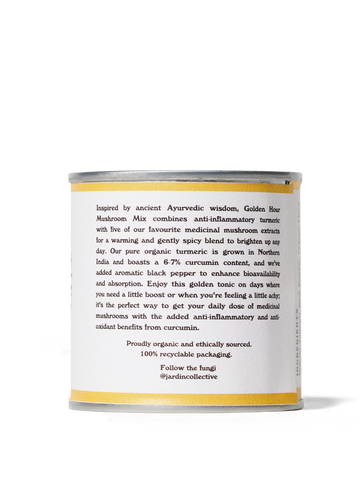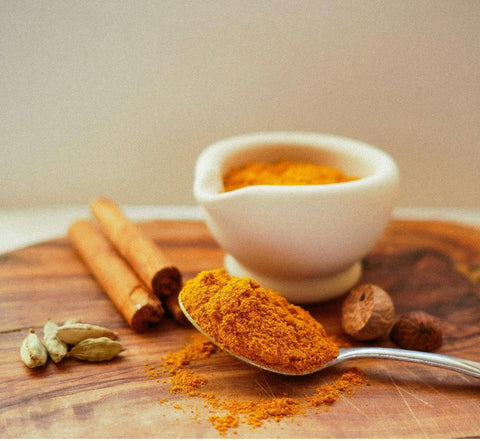 golden hour mushroom mix
Adaptogenic
Dried & Powder
Immunity
A WARMING ANTI-INFLAMMATORY MIXTURE OF TURMERIC + FIVE MEDICINAL MUSHROOM EXTRACTS FOR YOUR SOOTHING CONSUMPTION
JARIN COLLECTIVE (London, UK)
Ingredients

Organic Turmeric Root Powder, Organic Lion's Mane (Hericium erinaceus) 8:1 fruiting body dual-extract, Organic Duanwood Reishi (Ganoderma lingzhi) 13:1 fruiting body dual-extract, Organic Cordyceps CS-4 (Cordyeps Sinensis) 10:1 fruiting body extract, Organic Turkey Tail (Trametes versicolor) 10:1 fruiting body extract, Wild Organic Chaga (Inonotus obliquus) 10:1 fruiting body dual-extract, Organic Ginger, Organic Baobab, Organic Coconut Milk Powder, Organic Nutmeg, Organic Cinnamon, Organic Cardamom, Organic Black Pepper.
Manufacturer/brand info

Jardin Collective are a medicinal mushroom based line of functional foods, supplements and skincare who aim to bring magic to your everyday routine and self care rituals. They are passionate about creating nutritious, delicious and invigorating blends which boost cognitive function and enhance overall wellbeing.
More information

Inspired by ancient Ayurvedic wisdom, Golden Hour Mushroom Mix combines anti-inflammatory turmeric with five of our favorite medicinal mushroom extracts for a warming and gently spicy blend to brighten up any day. Our pure organic turmeric is grown in Northern India and boasts a 6-7% curcumin content, and we've added aromatic black pepper to enhance bioavailability and absorption.


Enjoy this golden tonic on days where you need a little boost or when you're feeling a little achy; it's the perfect way to get your daily dose of medicinal mushrooms with the added anti-inflammatory and anti-oxidant benefits from curcumin.


50g of powder | 30 servings

Proudly organic and ethically sourced. 100% recyclable packaging.
Usage

Suggested use: In your pan combine one heaped teaspoon (4g) of Mushroom Magic Cacao with a dash of milk and form a smooth paste. Add 200ml of milk and heat gently (do not bring to boil as you'll lose flavour).