---
Close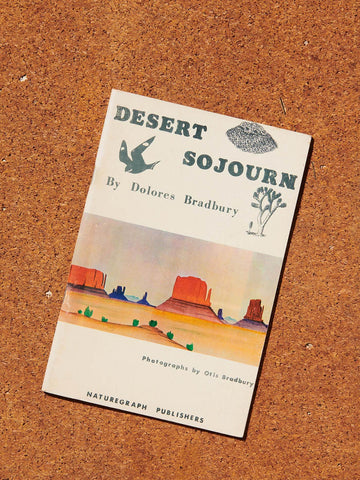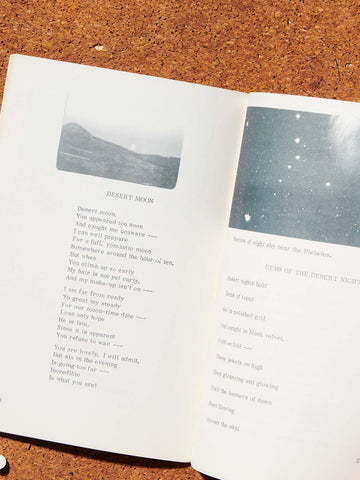 Desert Sojourn by Dolores Bradbury
Gift Ideas
Other Oddities

one of one
1 of 1 offering.
Everyone deserves a sojourn once in a blue moon, hell, I need a sojourn after writing all these book reviews. 

"In February, "writes the author, "I am bound to fly south on four wheels to a golden sky!" So she leaves the humid skies of western Oregon and finds solace at the most beautiful time of year in the desert where "misty-mauve and mellowed gold mingle with silvered gray hear "the dry, thin whisper of the desert breeze." "

Release Date: 1964  Author: Dolores Bradbury. Photographs: Otis Bradbury
No Returns On Oddities Items. 
More information

Thus, for people who plan to spend a while in our beautiful desert, this book sets the mood and creates an added sensitivity to the drama and beauty of each passing moment. Take it along and read it until the desert catches you too "within the golden circle of its hypnotic spell!

what would Dolores do? Seriously, think about it? Dolores Huerta that is. Labour leader and activist of migrant farmworkers. go learn something
Dang, looks like we're all out, sign up here if you want us to restock and be notified when more come in.