---
Close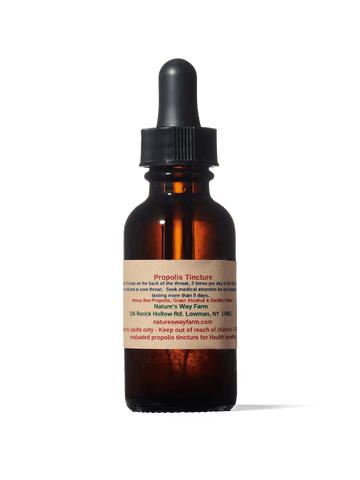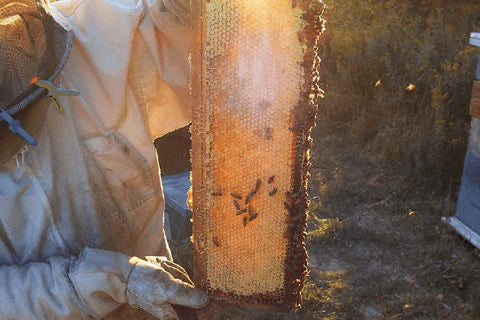 bee propolis
Adaptogenic
First Aid
Hormone Support
Ingestible
USE AT THE FIRST SIGN OF A SCRATCHY THROAT OR AN ONCOMING COLD
FROM NATURE'S WAY FARM (Lowman, NY)
Extended information

At Nature's Way Farm they use this tincture at the 1st sign of a scratchy throat or cold. It can knock out a sore throat in hours and often, if you use it right at the first sign of a cold, it can wipe that out as well. Try it next time you have a buzz in your throat and you'll be amazed! Their Polish and Russian Customers buy it religiously and taught them how to make it back in the 1990's.
Ingredients

Honey bee propolis, grain alcohol, and distilled water
Manufacturer/brand info

​For nearly 20 years, Nature's Way Farm has been producing some of the finest honey and honey products in the Finger Lakes region of New York state. As a third-generation bee farm, their love and appreciation for the bees run deep; to them, bees are not a commodity but so much more.
Usage

6-10 drops on the back of the tongue 2-3 times a day.
Dang, looks like we're all out, sign up here if you want us to restock and be notified when more come in.