Close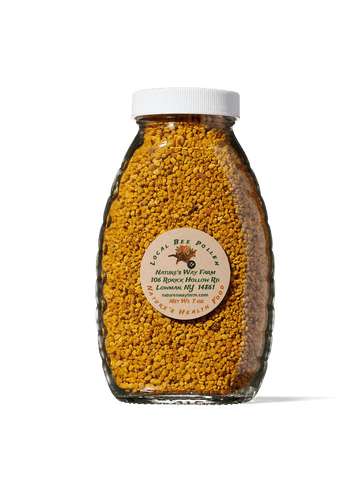 bee pollen
Adaptogenic
Dried & Powder
First Aid
Hormone Support
Immunity
Ingestible
Nature's Way Farm's never-heated bee pollen is gathered from pristine wildflower meadows far away from commercial farming and pesticides. With a dozen vitamins, 28 minerals, 8 essential and 10 non-essential amino acids as well as all the beneficial fatty acids, their bee pollen is truly Mother Nature's Health food.

Ingredients

Bee Pollen
Manufacturer/brand info

​For nearly 20 years, Nature's Way Farm has been producing some of the finest honey and honey products in the Finger Lakes region of New York state. As a third-generation bee farm, their love and appreciation for the bees run deep; to them, bees are not a commodity but so much more.
Usage

Take as needed by the spoonful. You can also mix it into other foods like granola or yogurt or atop a dessert.