Close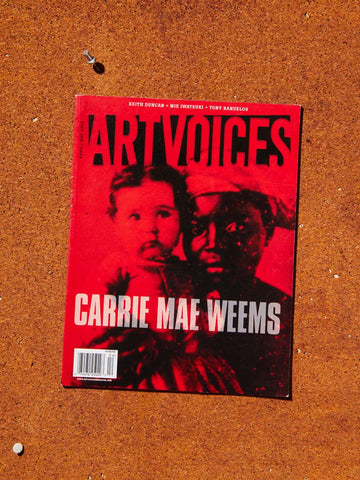 Art Voices: Carrie Mae Weems
Other Oddities

one of one
1 of 1 offering.
Release Date: 2012
Author: Art Voices

A potent and poignant perspective. Carrie Mae Weems has helped enlighten and shine a light on the world through her art. through voice, photography, display, fabric, and more. This magazine edition focuses in on Weems.
Her 90s "The Kitchen Table Series" remains a pivotal portal into society,  home, the world. As she recently stated" "It started in a curious way as a kind of response to my own sort of sense of what needed to happen, what needed to be, and what would not be simply a voice for African American women but what would be a voice more generally for women."
CARRIE MAE WEEMS: DOWN HERE BELOW is currently on display at Jack Shainman gallery in Nyc through Feb 19 2021
good condition. No Returns On Oddities Items. 
More information

*easter egg* take 12% off your order with code THEREALSH!T